What you can expect from YELASAI products:
Natural ingredients supplemented with natural fermented herbs.
No synthetic fragrances, colors, flavors, preservatives or petroleum oils
No hormones, No nanoparticles - Developed in Switzerland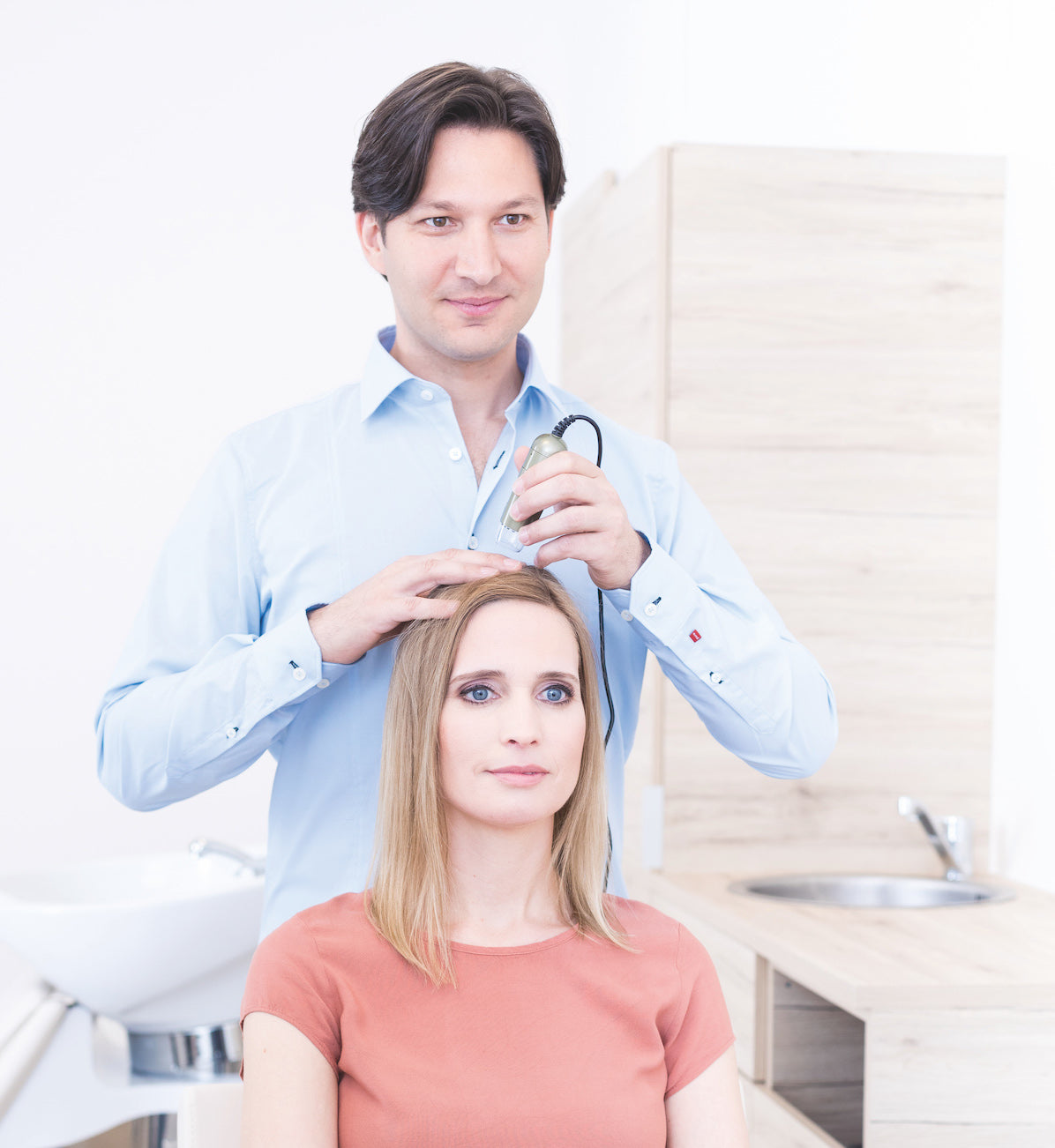 Natural hair care products for hair loss and co.
Natural hair care for vital, strong and full hair.
Our method of hair and scalp care is based on the developments and findings of Ayurvedic teachings. In addition, our cosmetic formulations benefit from the most modern knowledge of our time. Furthermore, our products contain valuable herbs from Europe and India, which have been carefully and gently processed. A specially developed fermented herbal mixture is the heart of the product line and is contained in almost all products as an extract or extract.

Certified according to Approved Nature - The seal for natural cosmetics and special foods
Approved Nature stands for: Naturalness - Respect - Honesty
Approved Nature stands for natural, high-quality products based on tested natural ingredients, whenever possible with an increased proportion of regional raw materials and using as few chemical processes as possible:
auf der Basis von geprüften natürlichen Inhaltsstoffen, wenn immer möglich mit erhöhtem Anteil an regionalen Rohstoffen
unter Verwendung von möglichst wenigen chemischen Prozessen
produziert in energieeffizienten und umweltfreundlichen Herstellungsverfahren
verpackt in komplett wiederverwertbaren Verpackungen und Behältnissen
vertrieben mit einem respektvollen und nachhaltigen Umgang mit Mensch und Natur sowie Ehrlichkeit gegenüber dem Kunden.
Fermentation
Not only herbalists from the Asian region have been using fermentation processes for their purposes for thousands of years. In the Western world, too, our ancestors already used the principle and thus refined their herbal products.
Fermentation is an enzymatic conversion process.
Herbs are broken down with the help of valuable microorganisms and converted into useful substances such as enzymes, amino acids, vitamins as well as bioactive substances and antioxidants. Fermentation processes work only with natural raw materials.
Products for hair styling