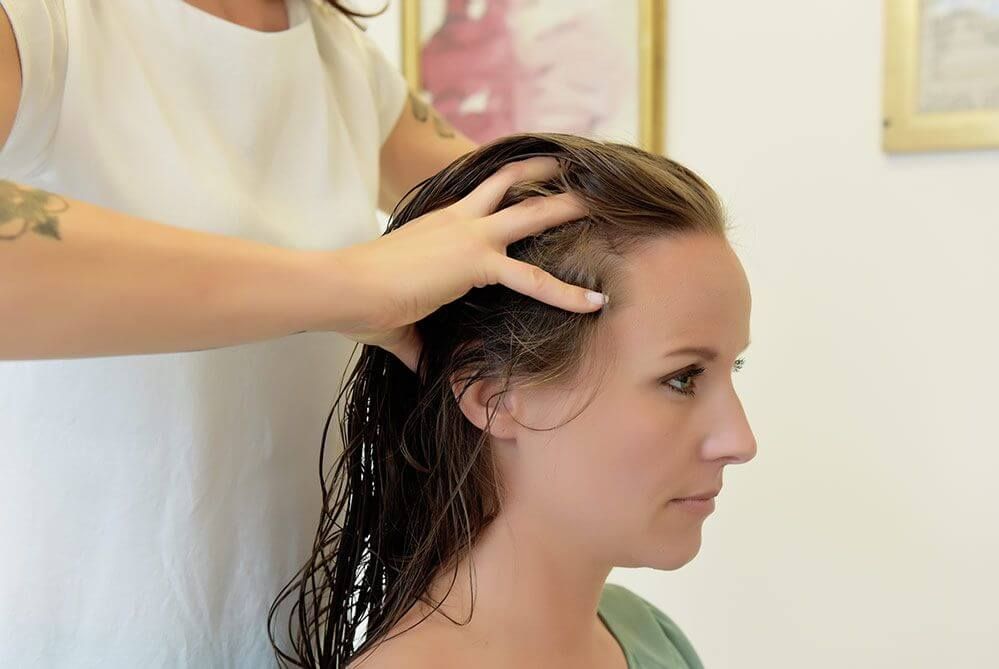 Naturally promote hair growth by massaging the scalp
Beautiful and vital hair is considered something very special that needs to be cared for and maintained. That's why it's important to our hair growth specialists to provide you with professional help with hair loss and any kind of hair problem. Our customers who visit one of our hair growth specialists once a week for 12 weeks see their first results in a very short time. Regular scalp massages can promote hair growth. This is regardless of how long you have been suffering from hair problems.
The hair growth specialist will professionally accompany you for 12 weeks with a weekly Ayurvedic scalp massage.
We then recommend that you continue to have your scalp massaged once a month until you are satisfied with the result. When it comes to hair care during a medical treatment such as chemotherapy, we accompany you weekly with a scalp massage for six months or as long as you would like our support.
The hair growth specialist in your region will be happy to give you competent advice based on their specialist knowledge.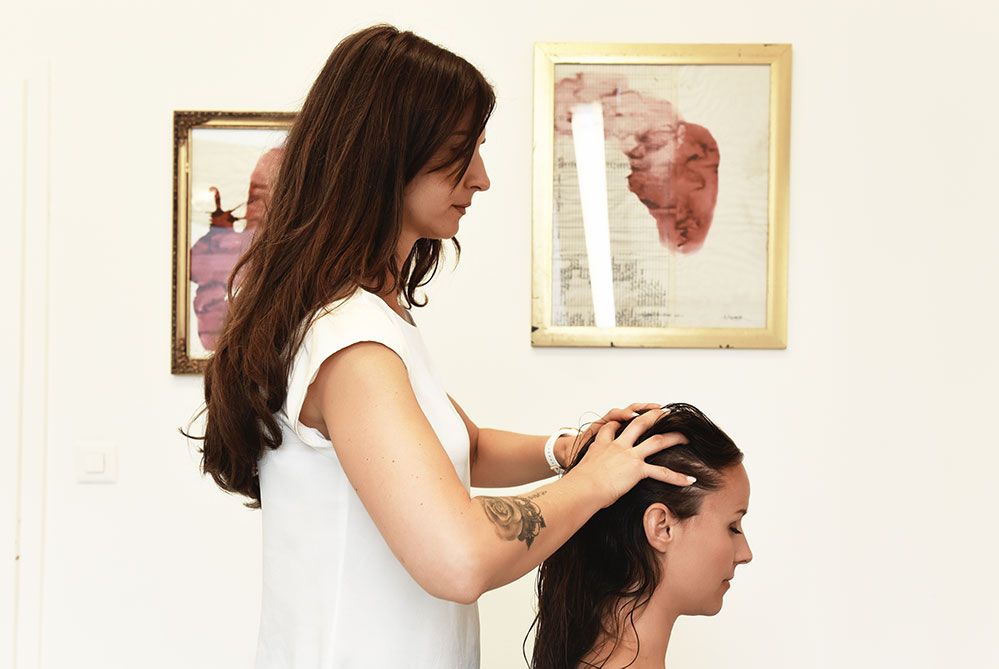 The YELASAI scalp massage relaxes and promotes blood circulation.
By massaging the scalp, the base of the hair is sufficiently supplied with blood, while the hair root is supplied with more oxygen and nutrients. In just a few weeks you can see for yourself stronger and thicker hair growth.
The scalp massage is the ideal complement to our YELASAI Ayurveda care products . This also applies during or after conventional medical treatments such as hair loss due to chemotherapy .