Active care at:
Crescent Hair, Hairline, Circular Hair Loss & Total Hair Loss
Natural hair thickening through reactivation of the own hair roots
Hair breakage and split ends, dandruff, dry scalp and greasy hair.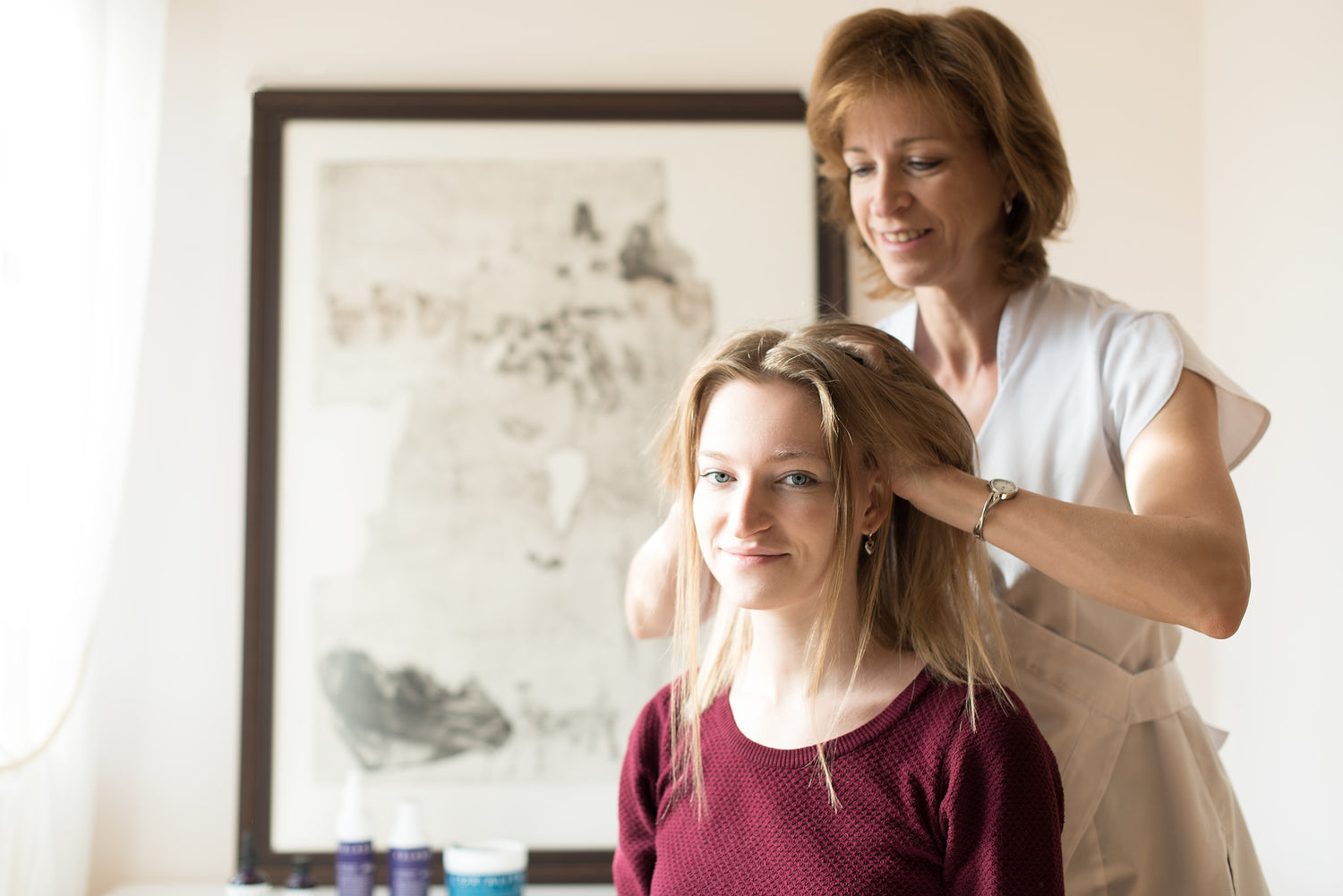 Professional assistance and analysis for hair loss at the hair growth specialist
People of today are exposed to many challenges at the same time: stress, hectic everyday life, environmental pollution, poor quality of food and beverages as well as incorrect care of the scalp and many others can have a more exhausting effect on our organism than often presented. According to statistics, every second person is affected by hair loss. Since about 1999, the so-called hereditary hair loss has been spreading among women as well.
Your hair growth specialist in your area will guide you through a holistic approach to hair problems of any kind.
Our sophisticated concept consists of Ayurvedic-inspired hair care cosmetics, nutritional supplements and the stimulation of meridian and acupressure points via the scalp. Even for hair problems that have lasted for decades, we offer natural and sustainable scalp and hair care. Our method of hair and scalp care is based on thousands of years of Ayurvedic knowledge, which has been optimally supplemented by new scientific findings of our time. Our hair growth specialists are professionally trained and certified experts on the subject of hair, hair loss and natural hair growth.
We are available to men, women as well as children with our extensive expertise and many years of experience in hair issues of all kinds.
Regardless of the type of hair loss that affects you, the advice of a certified hair growth specialist will be able to give you insight. The sophisticated concept for natural and full hair is customized according to your needs, ensuring optimal results. Thus, our hair growth specialists provide a natural alternative to hair transplantation. Make an appointmentwith a hair growth specialist near you and see the results for yourself.
Your specialist to promote natural hair growth, offers accompaniment in:
Natürliche Haarverdichtung durch Reaktivierung der eigenen Haarwurzeln
Bei schwachen und kraftlosen Haaren
Erblich bedingter Haarausfall oder Glatze
Geheimratsecken & Haarkranz
Kreisrunder Haarausfall
Totaler Haarverlust
Haarbruch und Spliss

Dünner werdendes oder schütteres Haar
Diffuser Haarausfall auf der Kopfhaut
Als Alternative zur Haar-Transplantation oder zur Unterstützung für schönerenund dichteren Haarwuchs danach
Haarausfall während Wechseljahren oder nach der Schwangerschaft
Unregelmässiger und spärlicher Bartwuchs

Haarausfall durch Medikamente sowie Chemo- oder Strahlentherapie
Schuppen
Trockene Kopfhaut
Fettiges Haar
Brüchige, dünne und kurze Wimpern
Unregelmässige, dünne oder schlecht wachsende Augenbrauen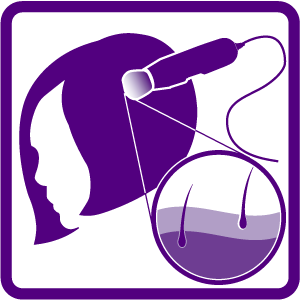 Scalp analysis with the scalp camera
Our hair growth specialists are your contacts for competent and sustainable scalp and hair care. For a professional analysis, they examine your scalp with a micro-camera with 50 to 200 times magnification.
Around 30 images of your scalp make it clear which possible causes have led to your current hair problem: The professional analysis with the scalp camera shows how well your hair roots are nourished, how much hair is in the growth phase, the consistency of the fat on the scalp, how many dead hairs are present, the thickness of the newly growing hairs, whether each scalp pore is occupied by a hair and much more.
Hair loss? Now for new, natural hair growth
The sophisticated concept of our hair growth specialists is based on Ayurvedic-inspired hair care cosmetics, nutritional supplements and manual stimulation of the scalp. By reactivating the hair roots, the natural hair thickening can be stimulated - the hair growth specialists are also there for you in case of problems such as baldness, receding hairline, circular hair loss, weak, greasy or dry hair, dandruff, split ends as well as hair loss due to medication or chemotherapy or during menopause and pregnancy.
Through natural care of the scalp and active and consistent cleansing and revitalization, we support the basis for strong and vital hair growth.
Find a hair growth specialist near you now
Find specialists