What you can expect from YELASAI products:
Hair loss can take a toll on a person's mental health. Promote your natural, vital and strong hair growth with the specially developed care products from YELASAI. Our care products are certified and developed according to Ayurvedic principles.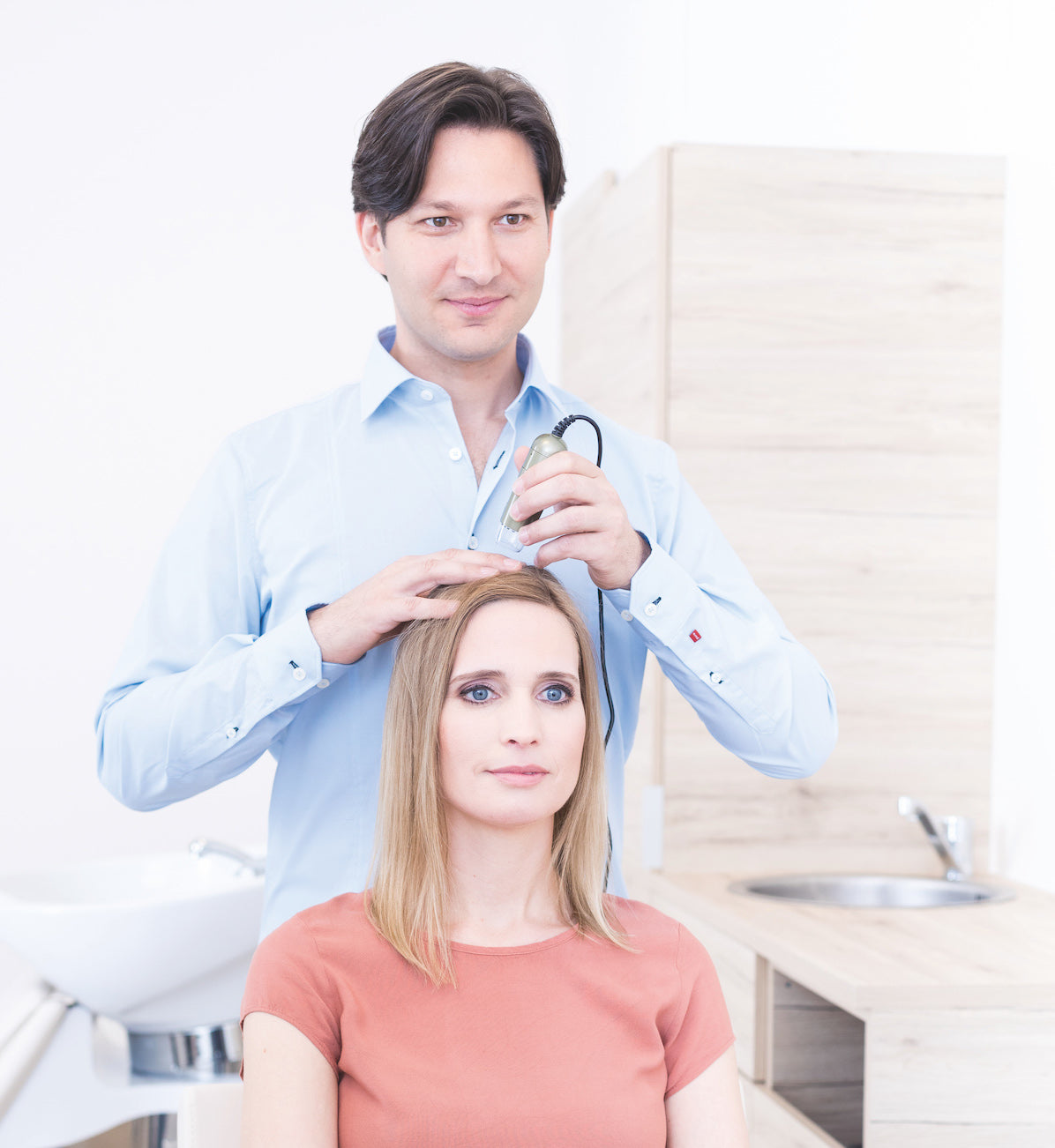 Natural hair care products for hair loss and co.
Natural hair care for vital, strong and full hair
Our method for caring for hair and scalp is based on the developments and findings of Ayurvedic teachings. In addition, our cosmetic formulations benefit from the most modern findings of our time. Our products also contain valuable herbs from Europe and India that have been carefully and gently processed. A specially developed fermented herbal mixture is the heart of the product line and is contained in almost all products as an extract or extract.

Certified according to Approved Nature – the seal for natural cosmetics and special foods
Approved Nature stands for: Naturalness – Respect – Honesty
Benefits of YELASAI hair care
Approved Nature stands for natural, high-quality products based on tested natural ingredients, whenever possible with an increased proportion of regional raw materials and using as few chemical processes as possible:
Fermentation
It's not just herbalists from Asia who have been using fermentation processes for their purposes for thousands of years. Our ancestors in the Western world also used the principle and refined their herbal products.
Fermentation is an enzymatic conversion process.
Herbs are broken down with the help of valuable microorganisms and converted into useful substances such as enzymes, amino acids, vitamins as well as bioactive substances and antioxidants. Fermentation processes only work with natural raw materials.
Nutritional supplement products
FAQ
What is Ayurvedic hair care?

Ayurvedic hair care is a natural and holistic method to care for the hair and scalp. It is based on the principles of Ayurvedic teachings and uses natural ingredients such as herbs and oils to strengthen hair, promote hair growth and soothe the scalp.
How often should you use Ayurvedic hair care?

The frequency of using Ayurvedic hair care depends on the type of products. If it is a shampoo or conditioner, it is suitable for daily use. We normally only recommend using masks and oils once a week.
Do you also have products for styling your hair?

Yes, we also offer Ayurvedic styling products such as our Styling Gel and Styling Spray . Both products style the hair without sticking and protect the hair and scalp at the same time.
Which shampoos are suitable for fine hair?

Our Hair Active Shampoo is suitable for fine hair. This product has been specially developed for the needs of fine hair and can strengthen the hair and give it more volume.
Can I also use YELASAI products on sensitive scalps?