What the scalp analysis reveals:
Nourishment of the hair roots & growth phase of the hair
Number of dead hairs and the consistency of the fat on the scalp
Hair thickness of newly growing hairs & whether each pore is occupied by a hair
Scalp analysis with the scalp camera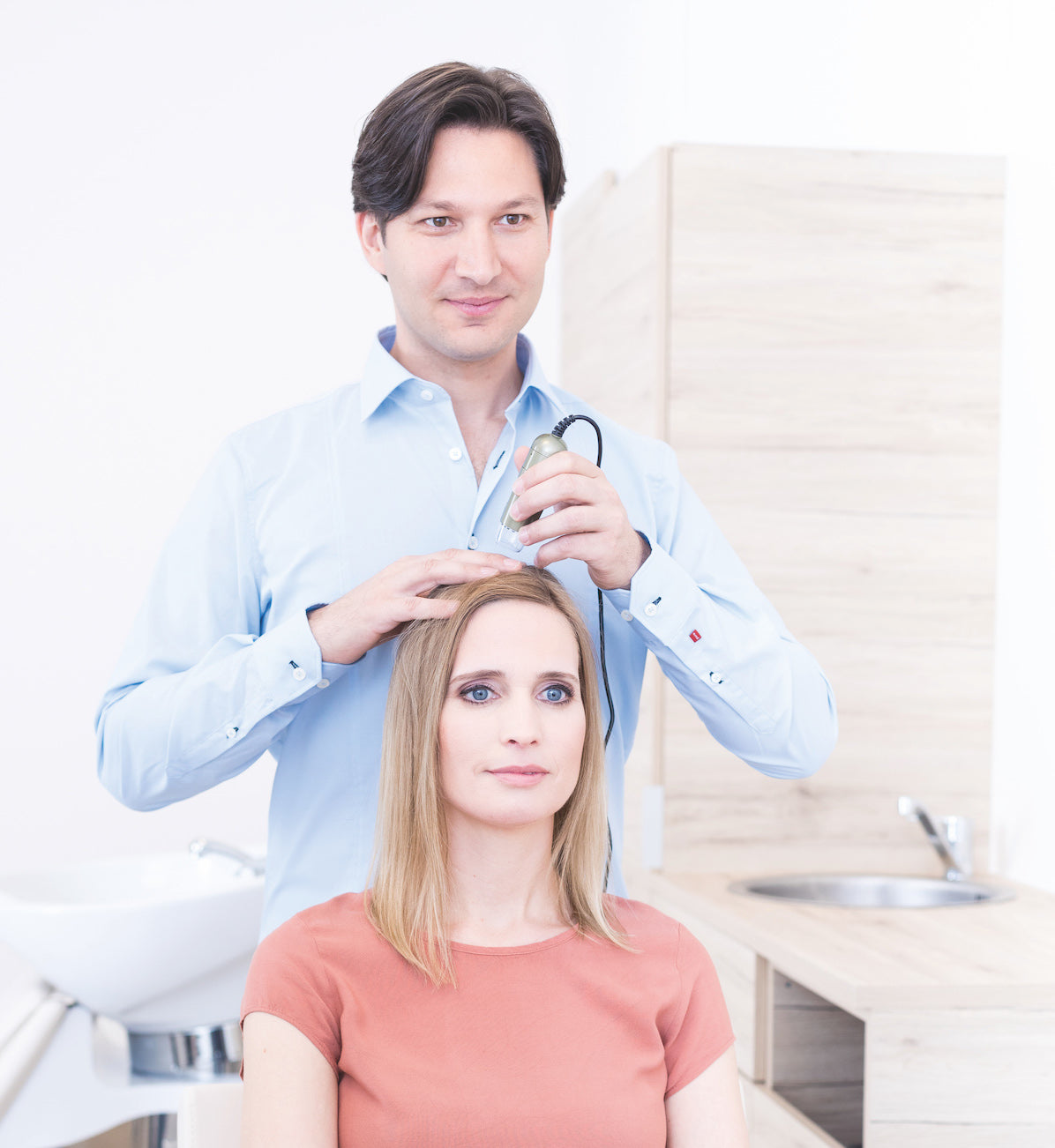 Analysis of the scalp for hair loss and hair problems
During the scalp analysis, the YELASAI hair growth specialist examines your scalp with 50x and 200x magnification. Around 30 images of your scalp will clearly show you the reasons that led to the current condition of your hair.
Through the professional analysis with the scalp camera you will see how:
- how well your hair roots are nourished
- how much hair is in the growth phase
- what is the consistency of the fat on your scalp
- how many dead hairs are present
- what is the thickness of the newly growing hairs
- whether each scalp pore is occupied by a hair
- and much more.
Care for beautiful hair and vital scalp - short hair
Regular price

Selling price

$324.99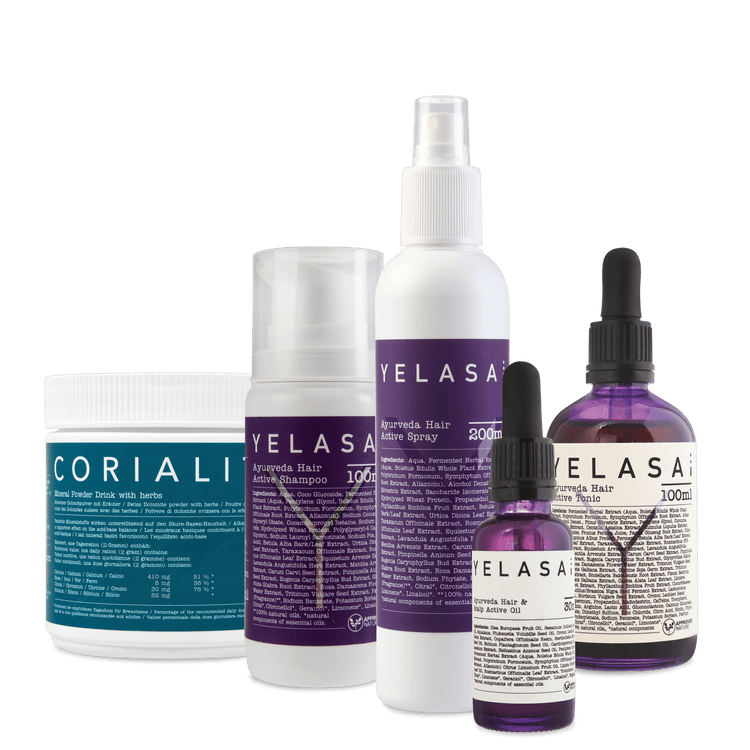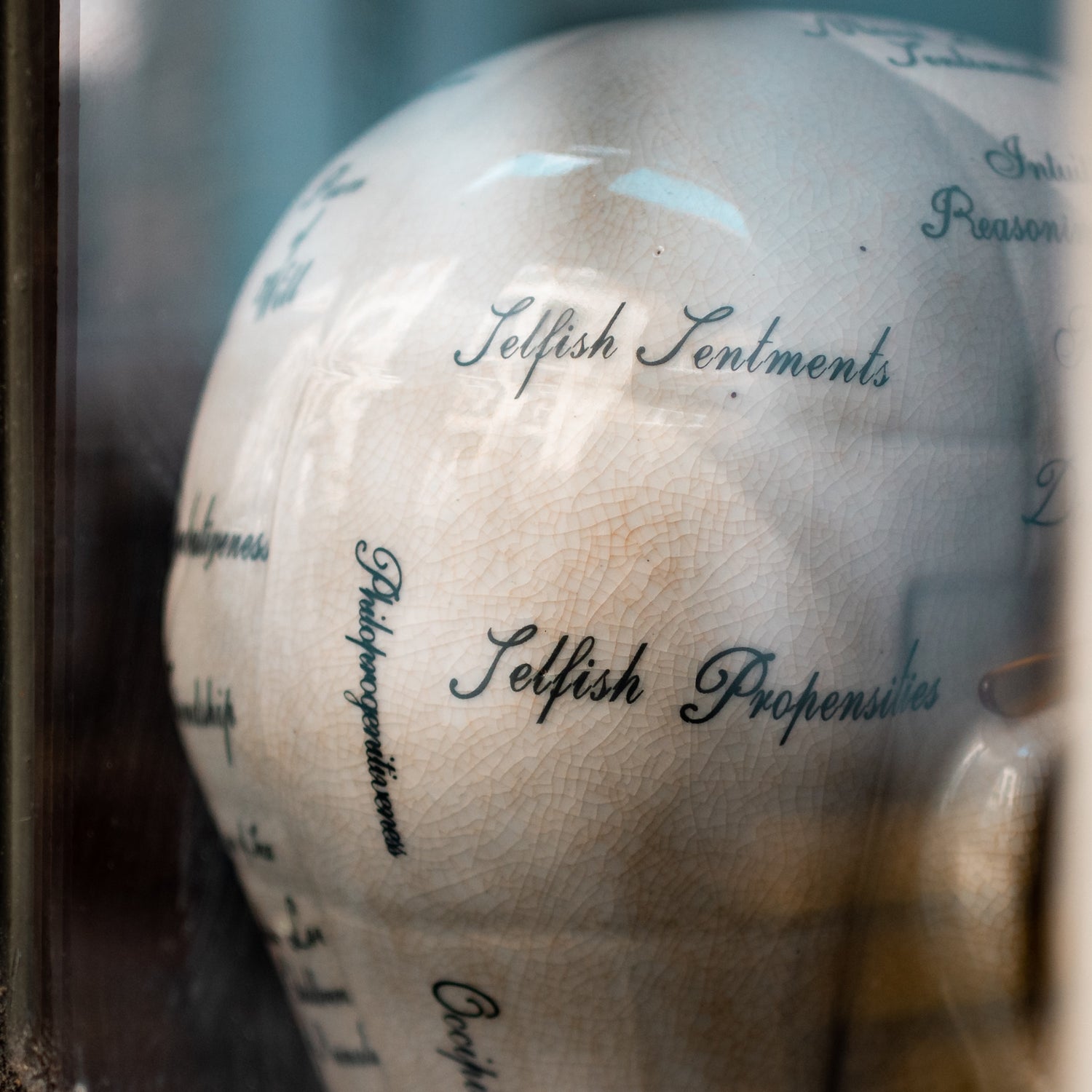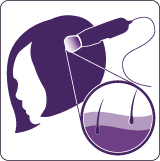 Scalp analysis from the specialist
Care for beautiful hair and vital scalp - long hair
Regular price

Selling price

$386.86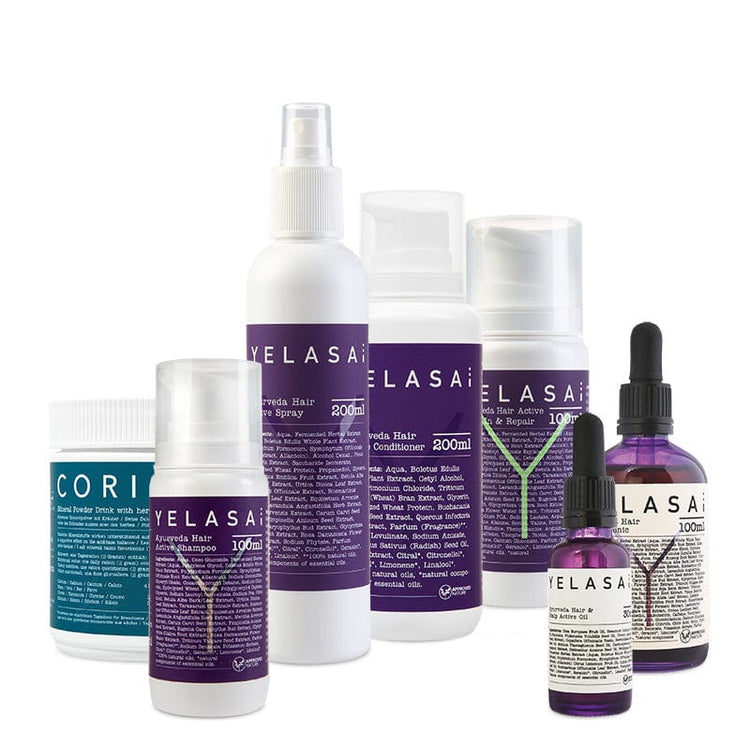 Die Kopfhautanalyse – Ursachen von Haarausfall identifizieren

Eine Kopfhautanalyse erlaubt uns, die ideale Pflege für Ihre Kopfhaut und Haare zu entdecken. Die Kopfhautanalyse von YELASAI setzt Sie darüber in Kenntnis, wie der aktuelle Stand Ihrer Haarwurzeln ist und wie die Wachstumsphase der Haare aktuell verläuft. Der erste Schritt, um ein Problem anzugehen, liegt immer darin, zu erkennen, wie es entsteht. Eine Kopfhautanalyse verrät uns darüber hinaus nicht nur den allgemeinen Zustand Ihrer Kopfhaut, sondern auch die Anzahl der abgestorbenen Haare und die Konsistenz des Fettes auf Ihrer Kopfhaut. Hier handelt es sich um wichtige Faktoren, die das Haarwachstum beeinflussen.

Die Kopfhautanalyse – wir untersuchen Ihre Kopfhaut für eine professionelle Analyse

Eine professionelle Kopfhautanalyse geht weit darüber hinaus, wie ein Friseur Ihre Haare und Kopfhaut beurteilen kann, da Ihre Kopfhaut mithilfe einer Kamera untersucht wird, die 50-bis 200-fache Vergrößerung ermöglicht. Die Kopfhautanalyse mit der Kopfhautkamera von YELASAI ermöglicht uns dementsprechend auch, die Haardichte neu wachsender Haare zu beurteilen und zu prüfen, ob jede Pore mit einem Haar besetzt ist. Mit einem professionellen Tool wie der Kopfhautanalyse, die von Spezialisten ausgewertet wird, eröffnen sich Ihnen völlig neue Möglichkeiten auf die Bedürfnisse Ihrer Haare und Kopfhaut einzugehen. Denn es ist wie so oft: Wenn man den Ursprung des Problems ausfindig machen kann, ist es deutlich einfacher, entsprechend effektive Pflegelösungen zu finden. Denn jeder Mensch ist nicht nur in seinen Eigenschaften und Facetten hochindividuell, sondern auch in Bezug auf die Haare.

Wenn Sie bereits lange mit Problemen wie Haarausfall zu kämpfen haben, und bisher keinen wirkungsvollen Lösungsansatz gefunden haben, kann die Kopfhautanalyse von unseren Haarwuchs-Experten für Sie ein wichtiger Schritt sein und wertvolle Erkenntnisse für die weitere Pflege bringen. Wir begleiten Sie auch darüber hinaus und finden für Ihre individuellen Bedürfnisse und die Ansprüche Ihrer Kopfhaut eine passende Lösung. Im weiteren Verlauf können unsere Haarpflegeprodukte, die aus natürlichen Inhaltsstoffen bestehen, wertvolle Begleiter sein, um das natürliche Haarwachstum zu unterstützen und die Kopfhaut zu pflegen.

Ist Haarausfall normal?

Prinzipiell ist es völlig normal, dass ein Mensch Haare verliert. Es kommt allerdings auf die Anzahl an Haaren an, die man täglich einbüßt. Mit einer Haar- und Kopfhautanalyse bietet sich Ihnen die Möglichkeit herauszufinden, ob es sich in Ihrem Fall um ein "normales" Ausmaß an verlorenen Haaren handelt – oder ob es sich, lohnt dagegen zu arbeiten.

Eine Kopfhautanalyse bei Haarausfall ist ein probates Mittel, um zu analysieren, welches Problem genau vorliegt. Wir wissen: Haarausfall kann sehr belastend sein und den Alltag massiv beeinflussen. Schließlich gehören die Haare maßgeblich zum Erscheinungsbild, zum ersten Eindruck. Sie sind eine Art Rahmen für das Gesicht und durch Frisur und Co. spiegelt sich in ihnen auch ein Teil der jeweiligen Individualität und des Charakters wider.

Stellen Sie fest, dass beim Haare kämmen immer mehr Haare in der Bürste verbleiben? Entdecken Sie lichte Stellen auf der Kopfhaut? Mit einer Kopfhautanalyse können wir Ihnen helfen, herauszufinden, wo der mögliche Ursprung des Haarausfalls liegt und mit welchen Mitteln Sie das natürliche, gesunde Haarwachstum unterstützen können.

Je schneller man handelt, desto eher kann man sich darüber informieren, was die richtigen und wichtigen Schritte sind, um den Haarausfall zu stoppen. Durch das von uns verwendete Kopfhaut-Mikroskop und die Auswertung unserer Haarwuchs-Spezialisten, ist es möglich, die optimale Pflege für Ihre Kopfhaut zu finden und die Faktoren zu reduzieren, die das gesunde Haarwachstum hemmen.

Kopfhautanalyse: Kosten und weitere wichtige Informationen

Die Kosten einer Kopfhautanalyse lassen sich nicht pauschal festlegen, denn: Als Kunde:in sind Sie für uns individuell. Jede:r bringt eigene Symptome und Sorgen zur Haar-Analyse mit. Bei YELASAI möchten wir Ihnen mit der Kopfhautanalyse bei Haarausfall eine Möglichkeit zur Ursachenfindung bieten. Wenn Sie bisher viele Möglichkeiten ausgeschöpft haben, können wir für Sie eine neue, professionelle Anlaufstelle sein. Durch die professionelle Kopfhautanalyse unserer Haarwuchs-Spezialisten wird anhand eines Mikroskops die Kopfhaut beurteilt sowie der allgemeine Zustand von Haarwurzeln, Kopfhautporen und mehr. Während andere Anbieter wenig Zeit für Ihre Kund:innen zur Verfügung haben, stehen Sie bei YELASAI von Beginn an im Mittelpunkt. Nach der Analyse besprechen wir, welche Pflege Ihr natürliches Haarwachstum unterstützen kann und schauen, was Ihre Kopfhaut benötigt.

Wir machen es anders, da wir verstanden haben, was für ein elementares Thema das Haarwachstum für viele Menschen spielt. Ob infolge einer dermatologischen Erkrankung, einer Schwangerschaft, Stress, erblicher Faktoren oder aufgrund einer Chemotherapie. Haarausfall und die psychischen Folgen davon sind allgegenwärtig. YELASAI hat es sich zur Aufgabe gemacht, Sie nicht nur mit den besten Haarpflegeprodukten zu versorgen, die gänzlich auf synthetische Duft-, Farb-, Aroma- und Konservierungsstoffe verzichten, sondern wir möchten Sie bei jedem emotionalen Schritt begleiten. 

Pflege, die Sie bereits vor der Kopfhautanalyse Zuhause durchführen können:

Möchten Sie nach der Haarwäsche Ihre Haare trocknen, vermeiden Sie es, sie "trocken zu rubbeln", hier wird die Haarstruktur geschädigt, da Haare besonders im nassen Zustand sehr fragil sind. Drücken Sie stattdessen vorsichtig das Wasser mit einem Handtuch aus. Hier handelt es sich um eine schonende Variante, die Haare zu trocknen. 
Wenn Ihre Haare nach der Wäsche noch nass sind und Sie diese kämmen, sollten Sie sehr sanft vorgehen, um nicht noch zusätzlich Haare unbeabsichtigt auszureißen. 

Falls Sie Ihre Haare am liebsten abends waschen, sollten Sie diese auch gut trocknen. Aufgrund der Tatsache, dass wir uns nachts viel bewegen, kommt es leider dazu, dass feuchte Haare schneller abbrechen.

Legen Sie Ihr Haar in unsere Hände – wir finden die richtige Pflege für eine gesunde Kopfhaut

Die Haare sind für unser Wohlempfinden ein wichtiges Element. Deshalb sollten Sie ihre Gesundheit und Vitalität nicht dem Zufall überlassen. Im Gegensatz zu einer herkömmlichen Kopfhautanalyse beim Friseur mittels der Augen bieten unsere Experten Ihnen eine haargenaue Analyse mittels Mikroskop. Zusätzlich zur Kopfhautanalyse profitieren Sie bei YELASAI von unseren vielseitigen Pflegeserien, die genau auf die Bedürfnisse von Kopfhaut und Haaren abgestimmt sind.

Sie möchten sich vor Ort von einem unserer Spezialisten beraten lassen? Wir haben bestimmt auch in Ihrer Nähe eine unserer Beratungsstellen.