SKU: 20140
Ayurveda Scalp Active Herbs
Regular price

$0.00

Selling price

$79.33
Nourishing and activating herbal mixture
Nutrients for sensitive hair problems
Also suitable for children
Available immediately. In 1-3 days at your home.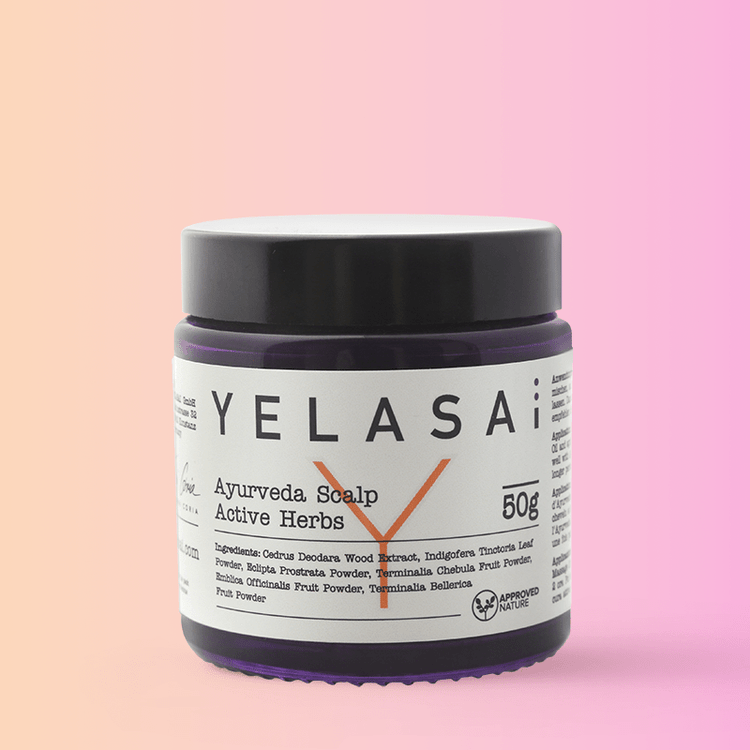 Applicable also for:
For scalp and hair care, Sensitive hair problems.
Hair types:
Kids
Short hair
Long hair
Hair problems:
Circular hair loss to totalis, cicatricial alopecia and in balding.
General information
Description

Nourishing and activating herbal blend and nutrients for sensitive hair problems such as circular hair loss to totalis, scarring alopecia and in balding.
Application

Mix 1 scoop of Herbs with 5-12 ml of Ayurveda Scalp Active Massage Oil and apply to the bald area of the scalp, possibly cover with a cap and leave for about 2 hours to care for the sensitive scalp area with the herbal mixture. Then rinse well with Ayurveda Hair Active Shampoo.
We recommend this active care over a longer period of time once a day for at least 2 months. In between, after every 6 days, Herbs can be mixed with Ayurveda Scalp Active Gel and applied in the same way (scalp covered), then wash out as usual with Ayurveda Hair Active Shampoo.
Before care with Herbs prepare the bald scalp well with peeling. Possibly 5 days before the Herbs applications only peel.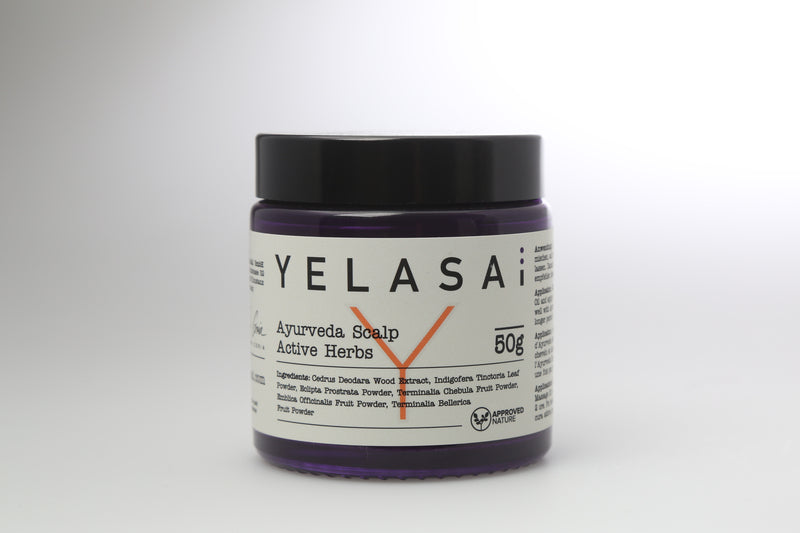 Ayurveda Scalp Active Herbs
Selected herbal blend is specially designed for scalp care in sensitive bald issues and shortens by mixing with the Auyrveda Scalp Active Gel or Ayurveda Scalp Massage Active Oil their application time to 2 hours each.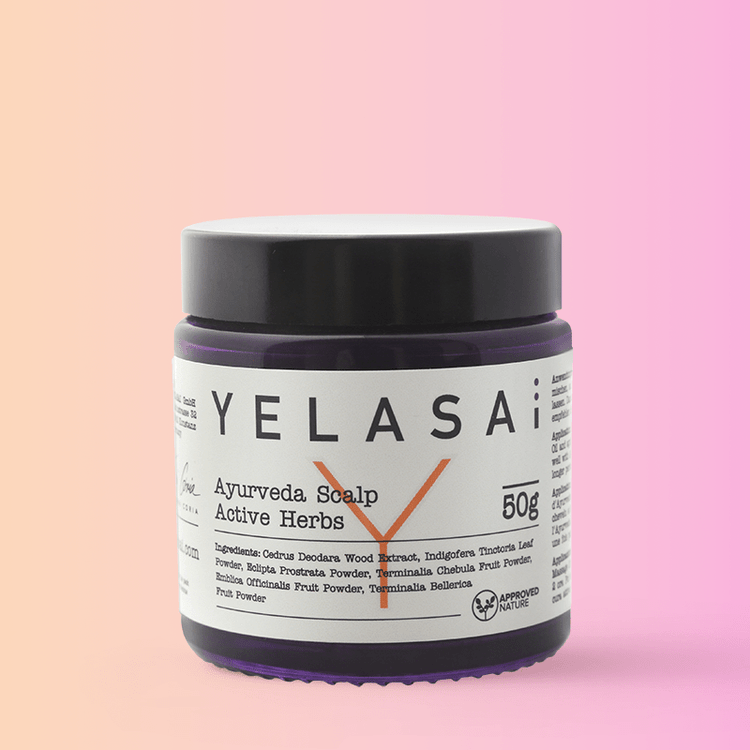 Features of all YELASAI products
Natural ingredients
Supplemented with natural fermented herbs.
No synthetic substances
No fragrances, colors, flavors and preservatives.
Harmless to health
No hormones, nanoparticles or petroleum products.
Swiss quality
Carefully manufactured and tested in Switzerland.
Frequently asked questions
For which hair types is the product suitable?

Our Ayurveda Scalp Active Herbs is suitable for sensitive hair problems.
For which hair problems do we recommend the care product?

For circular hair loss to totalis, scarring alopecia and balding.
What are the applications of the product?

Care and activation of the hair and scalp. Provides nutrients for the sensitive scalp area.