SKU: 95001
Buch: Naturale Autio per la perdita dei capelli
Regular price

Selling price

$20.49
Available immediately. In 1-3 days at your home.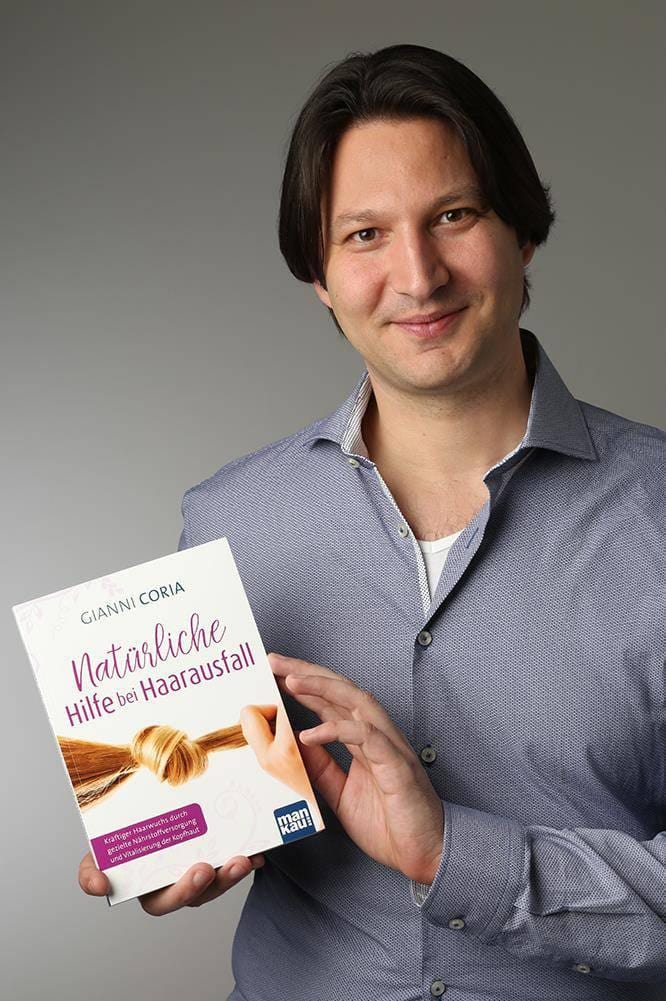 General information
Description

Cari lettori, Vi do il benvenuto nel viaggio verso capelli sani e vitali - scoprite il loro segreto con me! Nel 2009 ho aperto uno studio per servizi di psicologia del profondo. La gente veniva da me con tutti i tipi di preoccupazioni, e un giorno mi fu mandata una donna che non aveva più i capelli sul lato della testa. Dopo un anno e mezzo di aiuto dermatologico senza successo, fu considerata fuori trattamento e fu licenziata con le pa- role: "È solo un difetto estetico." La cliente era visibilmente disperata e piena di dolore. È stato attraverso questa donna che sono entrato in contatto per la prima volta con il tema dei "problemi di capelli". Ad essere onesti, non sapevo in cosa mi stavo cacciando. Eppure siamo riusciti a chiudere questo buco laterale di circa 15 centimetri in un anno e mezzo. La voce del mio successo si è diffusa e ho potuto condividere numerose grandi esperienze con uomini, donne e giovani nel campo di rigenerazione del cuoio capelluto e dei capelli. Oggi, sono spinto a condividere queste esperienze positive con altre persone e a incoraggiarle. I capelli non muoiono e basta. Oppure avete mai visto morire la gamba di una persona o un dente - senza un motive apparente? Se qualcosa muore sul corpo, diventa nero, avete mai notato un cuoio capelluto nero morto? Negli ultimi sei anni ho ricercato intensamente le connessioni e ho potuto parlare con molti specialist e scambiare idee. Il mio obiettivo è quello di condividere questa esperienza acquisita e anche di educare e sensibilizzare i parrucchieri che spesso hanno poche conoscenze riguardo alla cura appropriata del cuoio capelluto. Il mio percorso di ricerca non è ancora finito, ma è stato perfezionato al punto che noi, io e il mio team, possiamo aiutare le persone con problemi di capelli a ritrovare i propri capelli in modo efficace e affidabile. Nessuna radice di capelli e nessun follicolo pilifero sono mai morti, abbiamo solo dimenticato di capire la biologia e quindi le funzioni del corpo in rela- zione al cuoio capelluto, per curare e sostenere correttamente i capelli e il cuoio capelluto. Imparate non solo come la psiche influenza i capelli o cosa pensavano i nostri antenati dei capelli sulla testa, ma anche come la nostra dieta moderna, l'ambiente e i cosmetici in- fluenzano i capelli a lungo termine. Se conosciamo le connessioni, è possibile tornare ad avere capelli belli e vitali o mantenerli. La qualità dei capelli in gioventù è il nostro punto di riferimento. Se guardiamo più da vicino l'acconciatura di una persona, ci rendiamo conto: I capelli sono semplicemente molto importanti per ognuno di noi. Le caratteristiche principali di una persona, lo stato di salute, lo stress o l'equilibrio, tutto questo può essere facilmente determinato dalla qualità dei capelli e dall'acconciatura. Anche i cambiamenti drastici della vita sono spesso portati simbolicamente all'esterno con una nuova acconciatura radicale. Con questo libro potrete conoscere le numerose cause che portano a problemi di capelli, e troverete le soluzioni per avere capelli voluminosi e quindi una nuova qualità di vita.
Buch: Naturale Autio per la perdita dei capelli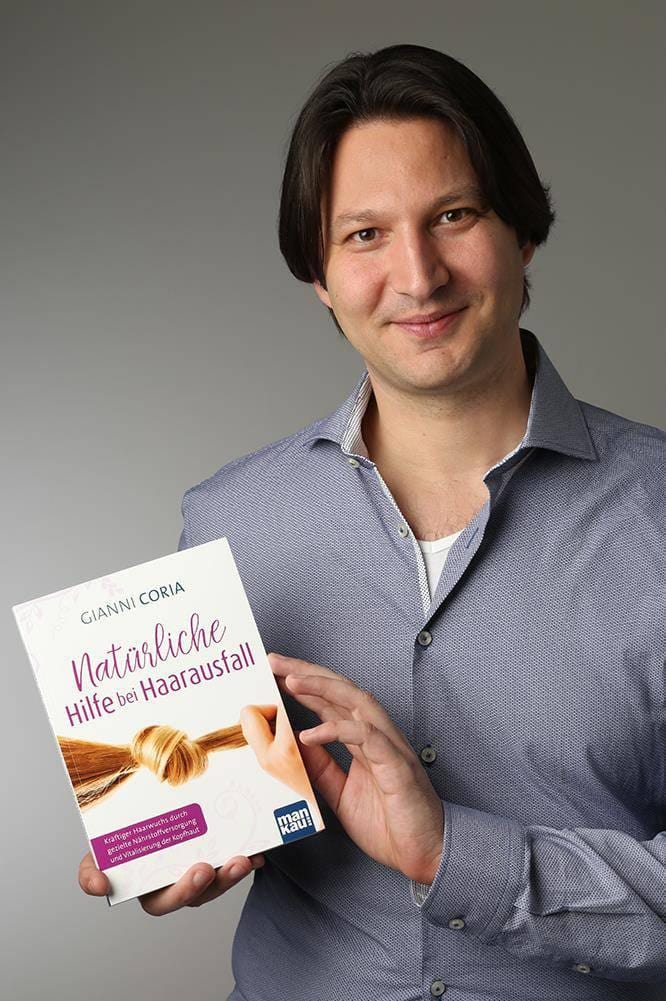 Features of all YELASAI products
Natural ingredients
Supplemented with natural fermented herbs.
No synthetic substances
No fragrances, colors, flavors and preservatives.
Harmless to health
No hormones, nanoparticles or petroleum products.
Swiss quality
Carefully manufactured and tested in Switzerland.