Promote targeted hair growth at:
Hereditary hair loss or baldness (androgenetic alopecia)
Circular hair loss (alopecia areata)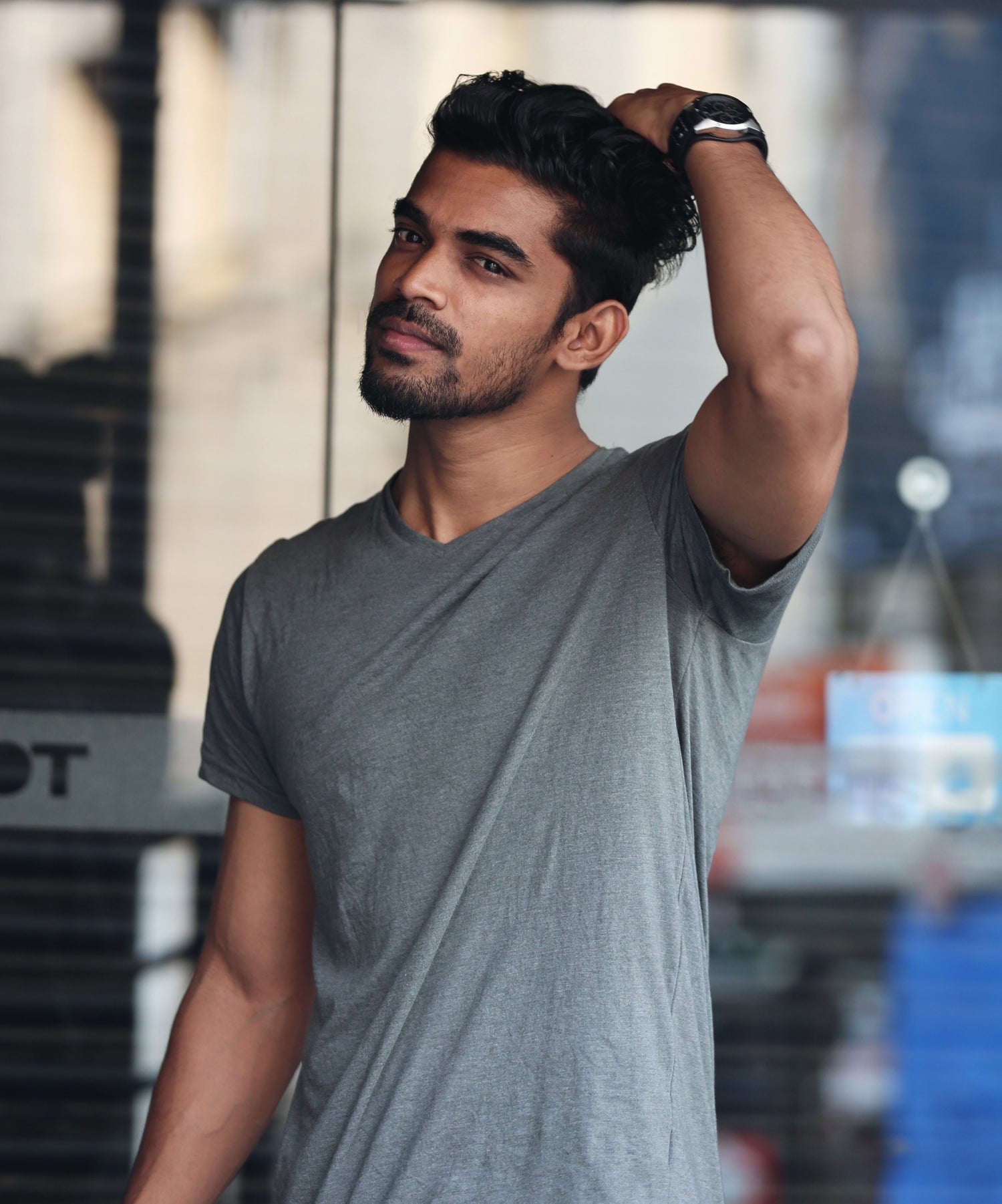 Hair loss is the number 1 male problem!
When the first receding hairline appears and the hair on the top and back of the head thins out, many men first experience a deep crisis of self-confidence. From then on, many live with the constant fear that the hair loss will continue to progress. Those affected should therefore react early and seek professional support.
The earlier you start with hair growth activation, the faster and easier it will work.
Also hereditary hair loss is not a final fate - despite false information that is spread!
About one third of all men between 18 and 60 years suffer from hair loss. Among men between 30 and 60, the ratio rises even further to two-thirds. For this reason, hair loss is already considered "normal" in the Western world.
Most popular products for men hair fall
For hair loss in men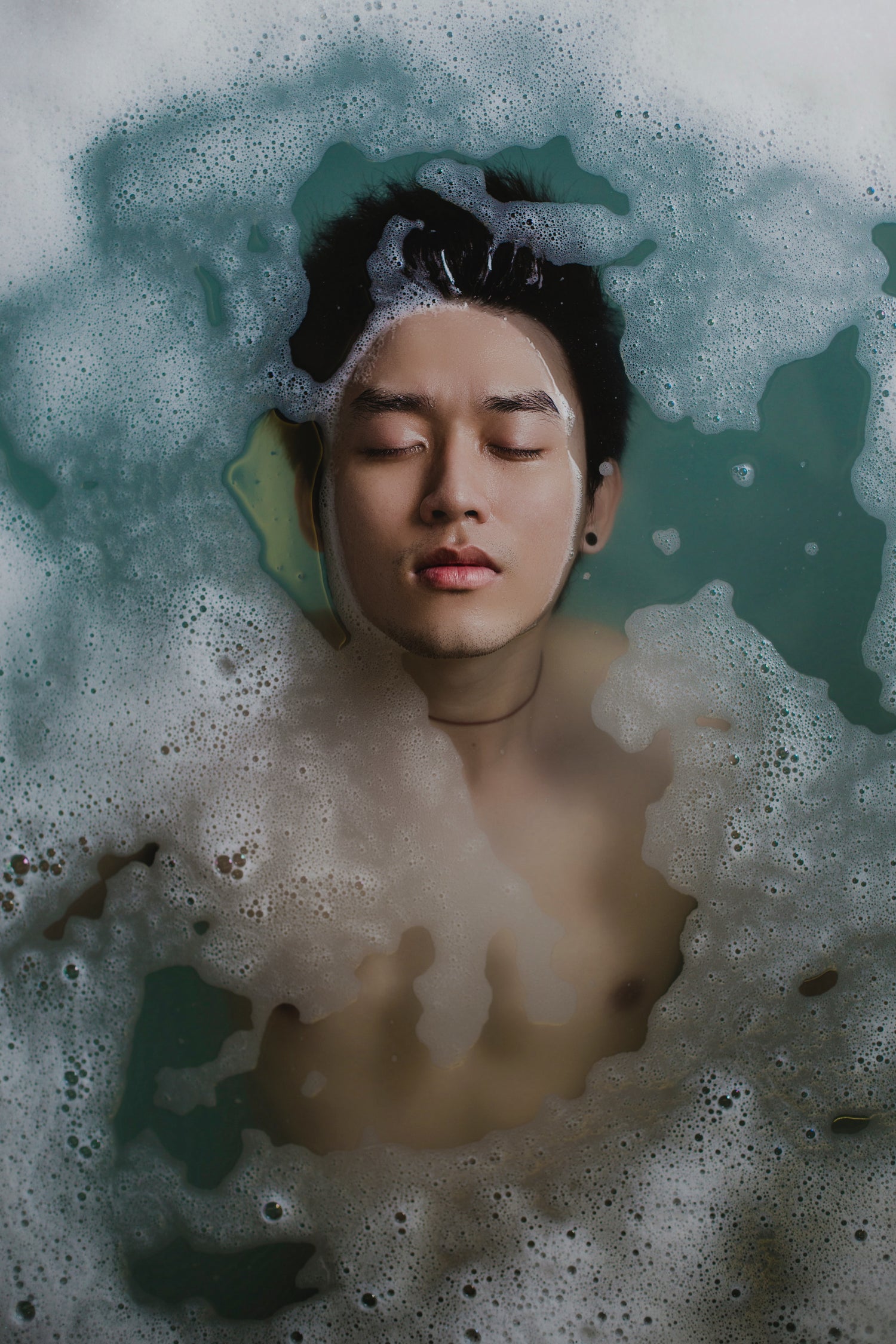 Causes and care for hair loss in men
As a rule, hair loss begins very slowly. Usually dandruff appears beforehand or excessive sebum production develops.
Additional risk factors are daily washing of the hair, an oily scalp, dandruff or tension in the neck-head area.
As a result, the scalp can become unbalanced and is consequently no longer able to absorb nutrients optimally. This leads to hair loss, which in men usually manifests itself in the form of receding hairline and a shimmering scalp at the back of the head. Thinning hair on the top of the head is also a sign of incipient hair loss.
Regardless of the type of hair loss that affects you, the advice of a certified hair growth specialist will be able to give you insight. The sophisticated concept for natural and full hair is customized according to your needs, ensuring optimal results. Thus, our hair growth specialists provide a natural alternative to hair transplantation. Make an appointmentwith a hair growth specialist near you and see the results for yourself.
Hereditary hair loss up to baldness in men (alopecia androgenetica)
The most common hair problems in men are hereditary hair loss up to baldness in men (alopecia androgenetica).
The cause of hereditary hair loss in men is - as with all hair loss - a hormonal change in the body. In this case, it is a hypersensitivity of the hair roots to the hormone DHT.
The widespread misconception here is that "inherited hair loss" is something that cannot be escaped.
However, this is not true. If the hair roots are strengthened, the hair can continue to grow even with this "genetic weakness".
We do not promise you miracles, but thanks to our hand-picked products and the specially developed head massage for hair growth activation, good to excellent hair results are achieved almost one hundred percent of the time.

THE LONGER YOU WAIT, THE SLOWER THE REACTIVATION OF YOUR HAIR WILL BE.
That's why you should also learn about effective hair care from a certified hair growth specialist as early as possible.

Circular hair loss in men (alopecia areata)
The circular hair loss can occur on the head or also on the beard hair. Within a short time, round and differently sized bald patches develop due to the hair loss. These quickly become visible to outsiders, because depending on the hairstyle, the spots can no longer be hidden.
STRESS, POOR NUTRITION, ILLNESSES OR PSYCHOLOGICAL STRESS AND MANY OTHERS CAN LEAD TO HAIR LOSS.
In most cases, however, it can be a combination of various physical, psychological and mental influencing factors.
If you are affected by circular hair loss, you should observe the progress of the bald patches on a weekly basis. You can also wait a while if there is a minimal outbreak - i.e. small spots on the head, - which do not bother you (yet). If these spots become larger or you are unsure, you can contact a local hair growth specialist.
Total hair loss (alopecia universalis) in men
In the case of a total hair loss, the entire head and body hair is often suddenly lost.
THE REASONS FOR SUCH A TOTAL HAIR LOSS ARE VERY DIVERSE AND CAN RANGE FROM A SHOCK EXPERIENCE TO POISONING.
Hair loss in men: get advice! Get a consultation with a certified hair loss specialist who can guide you back to a positive outlook on life. Through the approach of our certified hair growth specialists, hair growth can be promoted. In addition, hair follicles are provided with the necessary nutrients, which provides the framework to vital and full hair.
Bullet points
- Bulletpoint

- bulletpoint

- bulletpoint

- bulletpoint

- bulletpoint

- bulletpoint

✓ Bulletpoint

✓ Bulletpoint

✓ Bulletpoint

✓ Bulletpoint

✓ Bulletpoint

✓ Bulletpoint

→ Bulletpoint

→ Bulletpoint

→ bulletpoint

→ bulletpoint

→ bulletpoint

→ bulletpoint
| Überschrift | Überschrift | Überschrift |
| --- | --- | --- |
| asd | asd | asd |