SKU: 1039
Hair care after sunbathing - short hair
Regular price

Selling price

$57.39
Approved Nature
Protection against UV radiation and free radicals
Moisture, Proteins & Care Building Blocks
Available immediately. In 1-3 days at your home.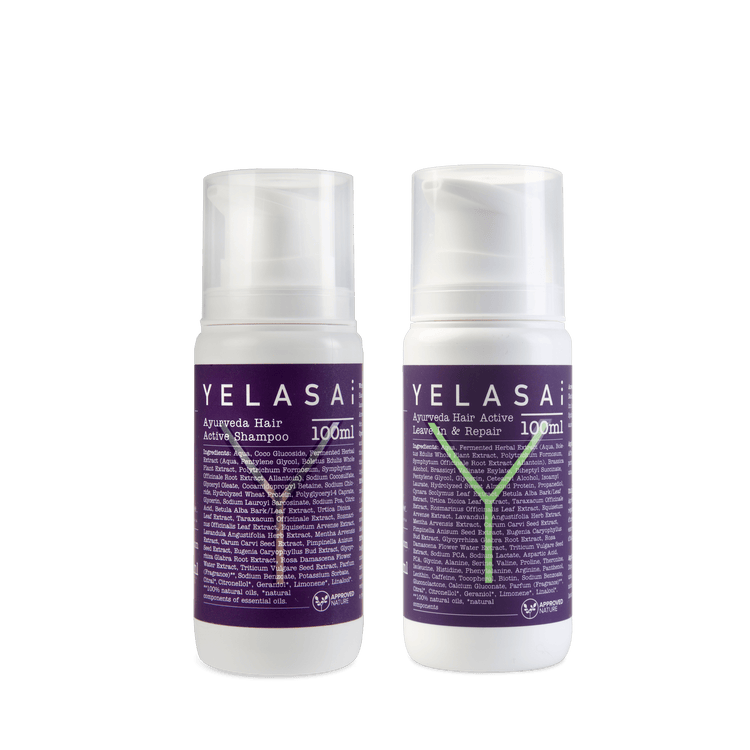 Applicable also for:
To protect the hair even before exposure to the sun, moisturize and remove free radicals.
Hair problems:
Brittle and straw hair, hair in need of care, dry and oily hair.
General information
Description

Strong sunlight promotes the drying of the hair and makes them straw and brittle. To counteract this effect, we have put together a care set for you.

Ayurveda Hair Active Shampoo
With our Ayurveda Hair Active Shampoo you succeed in a thorough and gentle washing of hair and scalp. The nourishing herbal essences nourish hair dried out by sun exposure and promote the normal regenerative function of the skin.

Ayurveda Hair Active Leave in & Repair
Hair growth promoting herbal care with beneficial amino acids, vitamins and proteins. Our hair care for you with hair building properties. Protects hair from UV light and other negative environmental influences. The strengthened cuticle will make your hair shine with more shine and brilliance.
Application

Ayurveda Hair Active Shampoo 100ml:
For short hair ½ stroke shampoo undiluted, for long hair 1 stroke diluted in 50 - 60 ml of water, spread on damp scalp and rub in gently. Leave on for 1 - 2 minutes, then rinse with clean water. Try to wash the hair only every other day or 1 - 2 times a week to support the optimal effect of Ayurveda Hair Active Tonic. The Hair Active Shampoo is also recommended for showering or washing as a substitute for conventional shower gels and soaps. The Hair Active Shampoo is very mild and therefore also suitable for children.

Ayurveda Hair Active Leave In & Repair:
After shampooing, apply a pea to hazelnut sized portion to towel-dried hair. Massage from the tips into the lengths. Do not rinse out and style as usual.


Ingredients

Ayurveda Hair Active Shampoo 100ml:
0

Ayurveda Hair Active Leave In & Repair:
0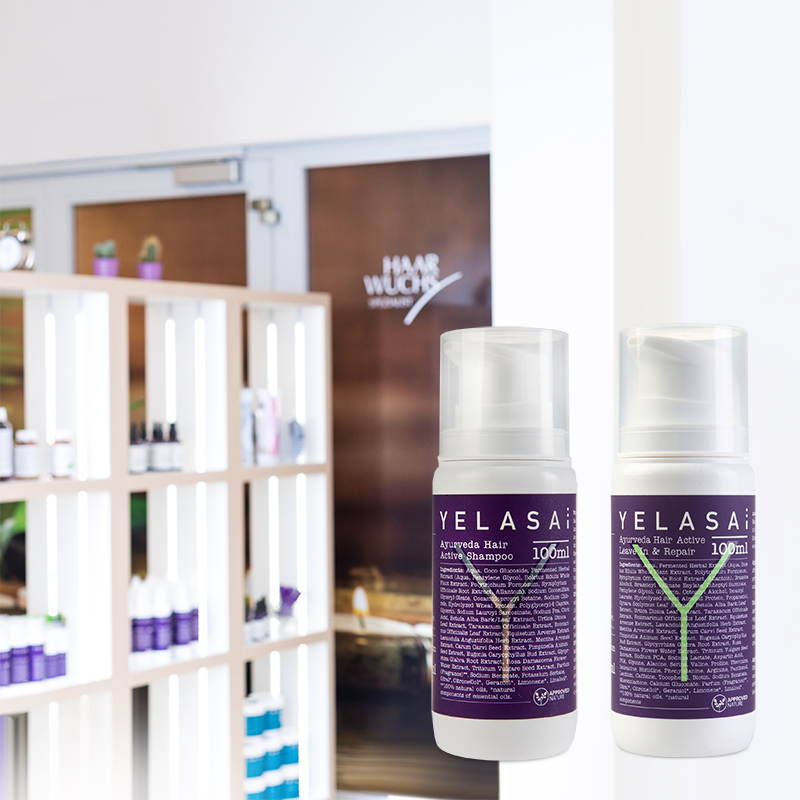 Hair care after sunbathing - short hair
Our hair care recommendation for you even after sunbathing and short hair.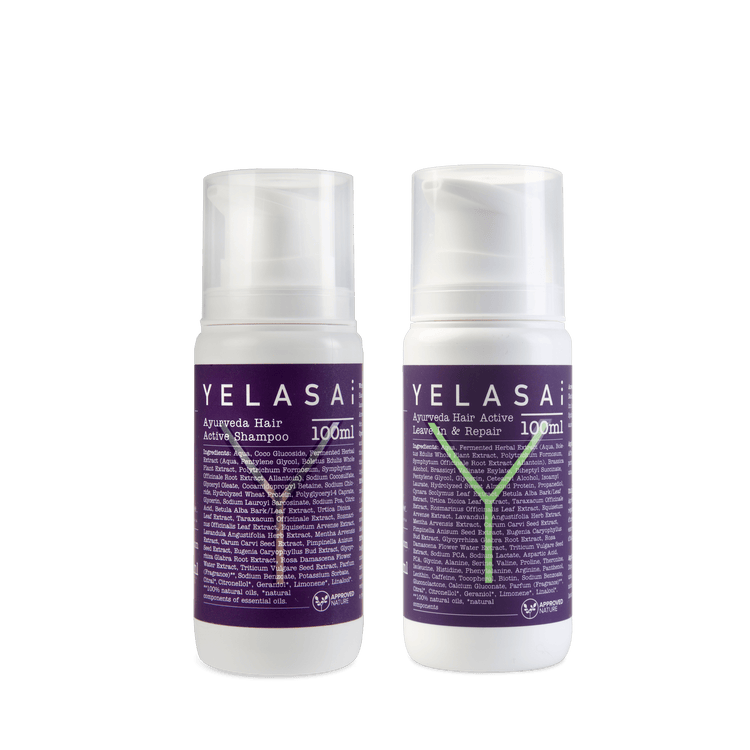 Features of all YELASAI products
Natural ingredients
Supplemented with natural fermented herbs.
No synthetic substances
No fragrances, colors, flavors and preservatives.
Harmless to health
No hormones, nanoparticles or petroleum products.
Swiss quality
Carefully manufactured and tested in Switzerland.
Frequently asked questions
For which hair types is the product suitable?

For adults and children with short hair.
For which hair problems do we recommend the care product?

For brittle and straw hair, hair in need of care, as well as dry and oily hair.
What are the applications of the product?

Apply before washing, to weinger wash after sunbathing and during the day all day.